Kerri Miller, Chief of Staff, and her husband Trevor Miller, Assistant Dean, at home with their sons.

"Though I can do my job from home, I miss my staff, our faculty, and our students. I ache for our seniors who are graduating this year, and worry for my faculty and students who can't do their research.
I've learned to let things go. Though I worry on a daily basis, I also remind myself that we are more fortunate than others, and I am lucky to be working from home and have this time with my children that I would normally not have. 
I enjoy watching my oldest son who has just started puberty grow every day (though he both drives me crazy and makes me swell with pride minute by minute). I am enjoying the small interactions with my youngest, who is insanely funny, but also insightful and empathetic."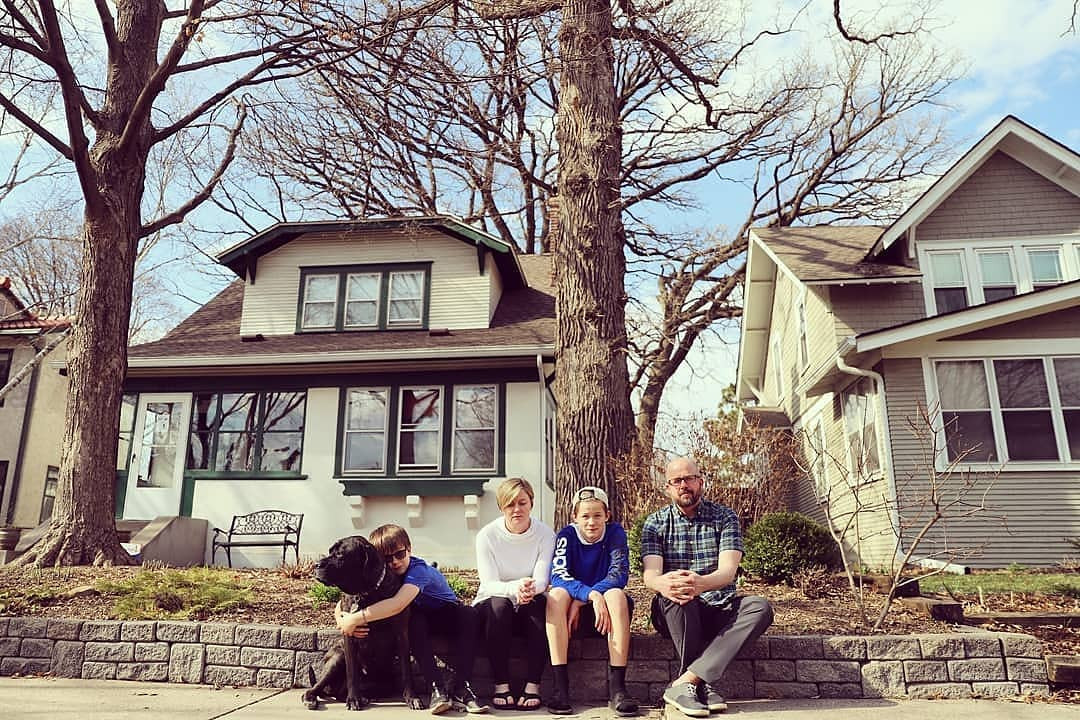 "I worry for my husband who has a weakened immune system. I worry for my children who are missing their friends, and feel like this will never end. I worry for my youngest son whose clinical anxiety is preventing him from having a good night's sleep. 
I worry for my grandmothers who are 85 and 93, living alone and in assisted living (respectively). I worry for my friends who are not able to work, and do not know when they will have income again. I worry for the small businesses and restaurants and bars and breweries that will not open after all this is over. I worry for people who live alone. 
Hopefully people will continue to support each other, to take other's situations into account as they make decisions."