Noah Gagner, PhD, Clinical Professor of Psychology, with his wife Clare Cloyd, Marketing & PR Manager, at home with their newborn son.
"Emotions are so much a part of education. It's hard to learn and educate when you and your scholars are grieving the loss of something that is simultaneously so ambiguous and omnipresent; relatively temporary, but also evergreen."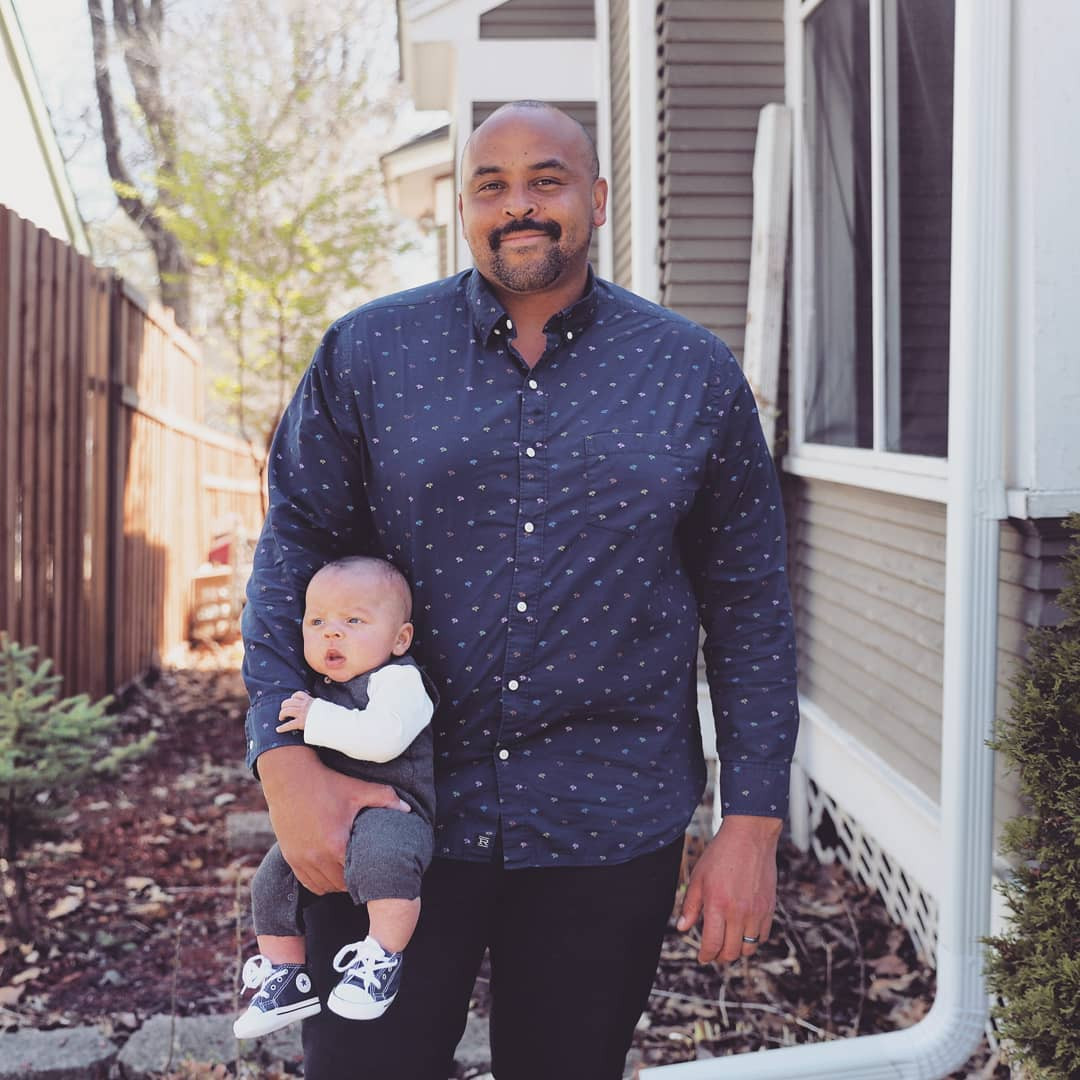 "Right before the pandemic, my wife and I became first-time parents. The use of the term 'first-time' is kind of funny because it represents so much about what changes - everything. I now know why other parents usually ask 'first-time?' after you say you're having a child. 
To have a pandemic interrupt many of those first-time experiences has been hard, but it has also allowed us to figure it out what works for us."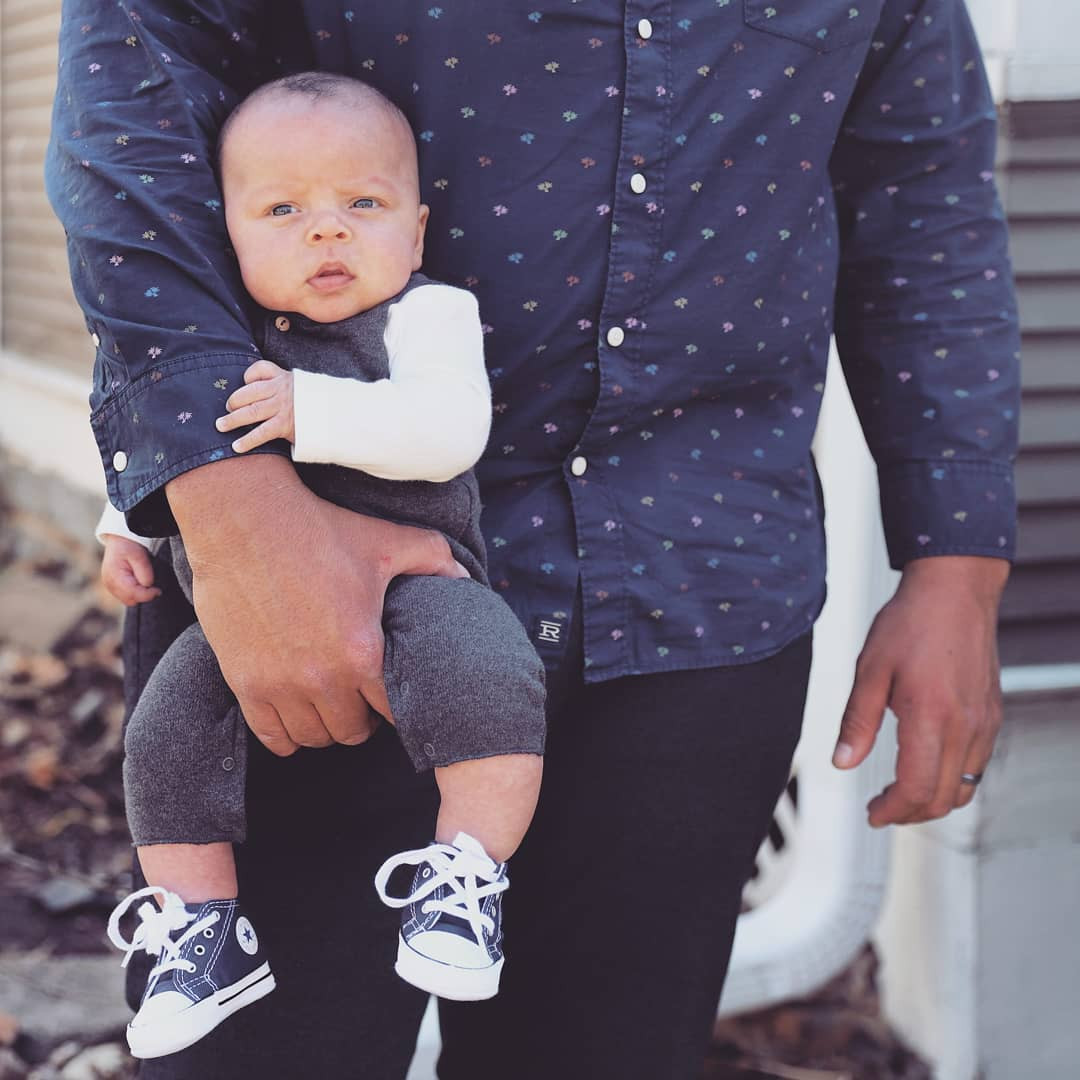 "It worries me that education, healthcare, and generational wealth will be less accessible for future generations. I am also worried about the perpetuation of inequitable values tied to what we deem as essential vs non-essential work as a society.

I hope this pandemic uplifts our feelings of connection with others around us, if only for a brief moment. Empathy can be profound, and to feel together, with others near and fear, can make the world a better place. I also hope it leads to changes in many of the systems we currently have. 
This pandemic has accentuated the significant disparities and shortcomings we have when it comes to those who are most vulnerable. I believe we can, and will, focus on doing better for them, so that we can all do better."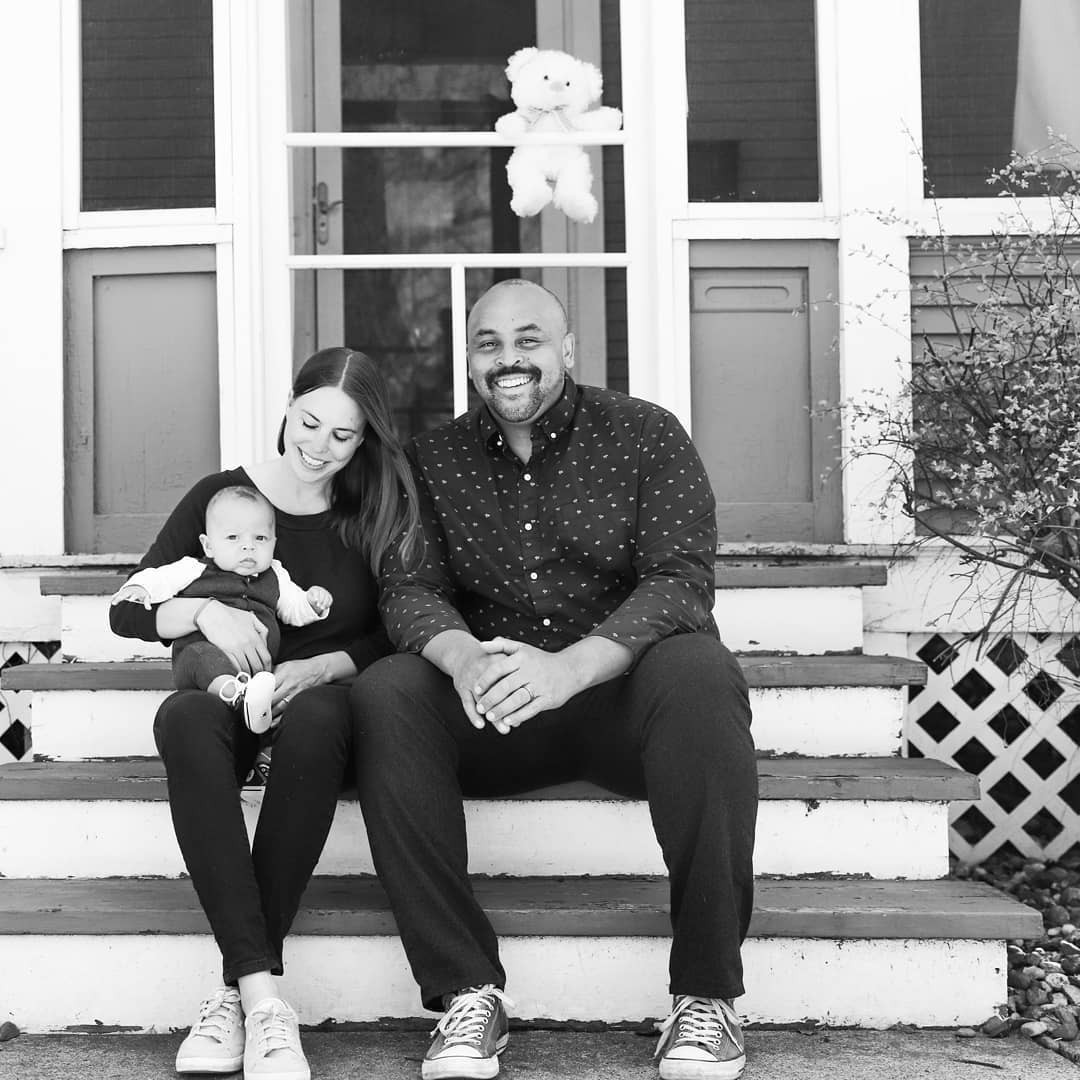 "It is fantastic that we were photographed on our front stoop. To me, the front stoop represents community as we acknowledge passersby and welcome the world into our home. It's a welcome retreat from the sometimes exclusive nature of our private backyards. Stoopball anyone?"