alexandria cochran, Flight Attendant, at her home.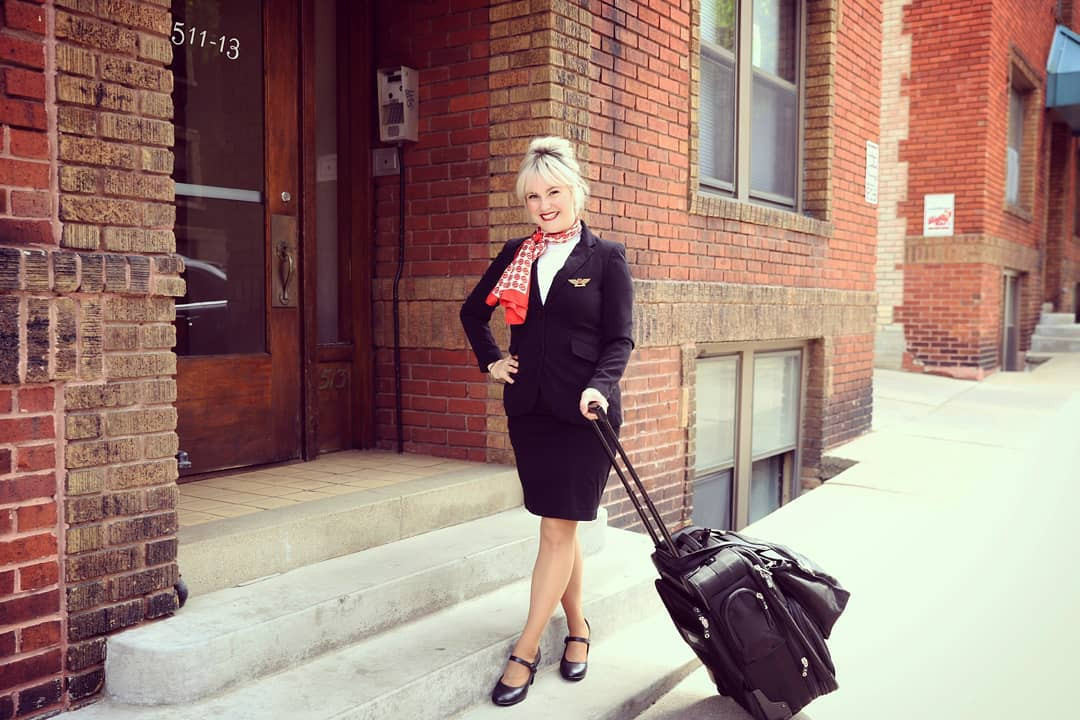 "My job is super unique, and that's why I love it. The hours, the flexibility, the constantly on-the-go lifestyle. It's addicting! I just hope that people remain super diligent about only traveling when absolutely essential. And then, wearing a mask, using antibacterial wipes to wipe down their seating area and respecting social distancing rules."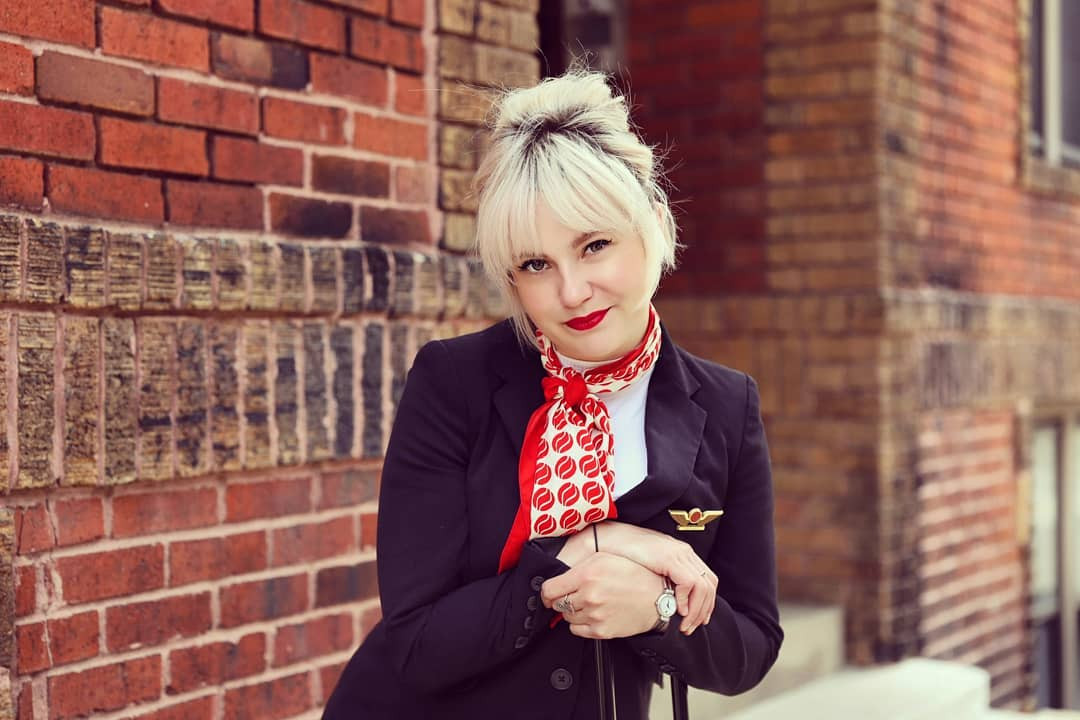 "The uncertainty of it all is of course terrifying. The airline industry always has its ups & downs, (see what i did there?) but.... simply not knowing if i will have a job due to furloughs in a few months is scary. I've been with my company for 5 years, and it's hard to say how many people they will have to lay off, if it comes to that."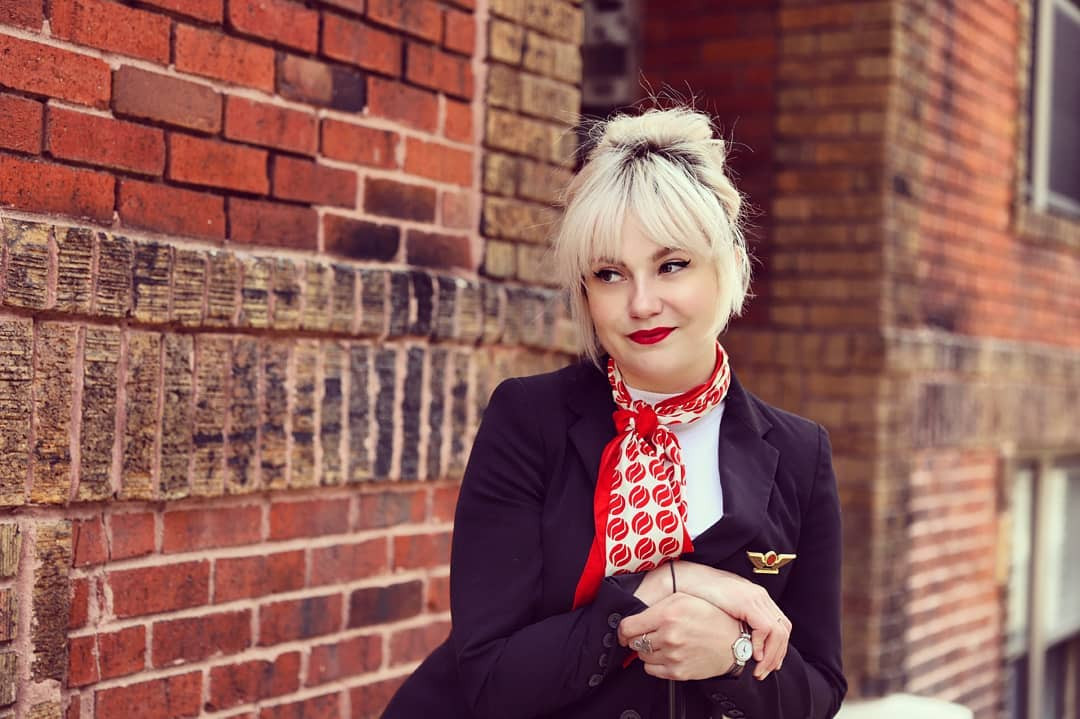 "I think the unique & creative bonds people are being forced to create could be good. Absence does indeed make the heart grow fonder. Hopefully we will all learn to appreciate each other more."