Dr Justin Cohenour, Hospitalist, updates us,

"Being a vaccinator has been one of the more rewarding experiences in medicine I have had, which is surprising given it's so easy and simple. For over a year, being in healthcare has felt like a war. We were on the defense against a disease we didn't fully understand and against denialism and misinformation like I've never seen before.

It took me to some very dark places both professionally and mentally. It's been a real struggle to cope at times when I see so much animosity and hatred."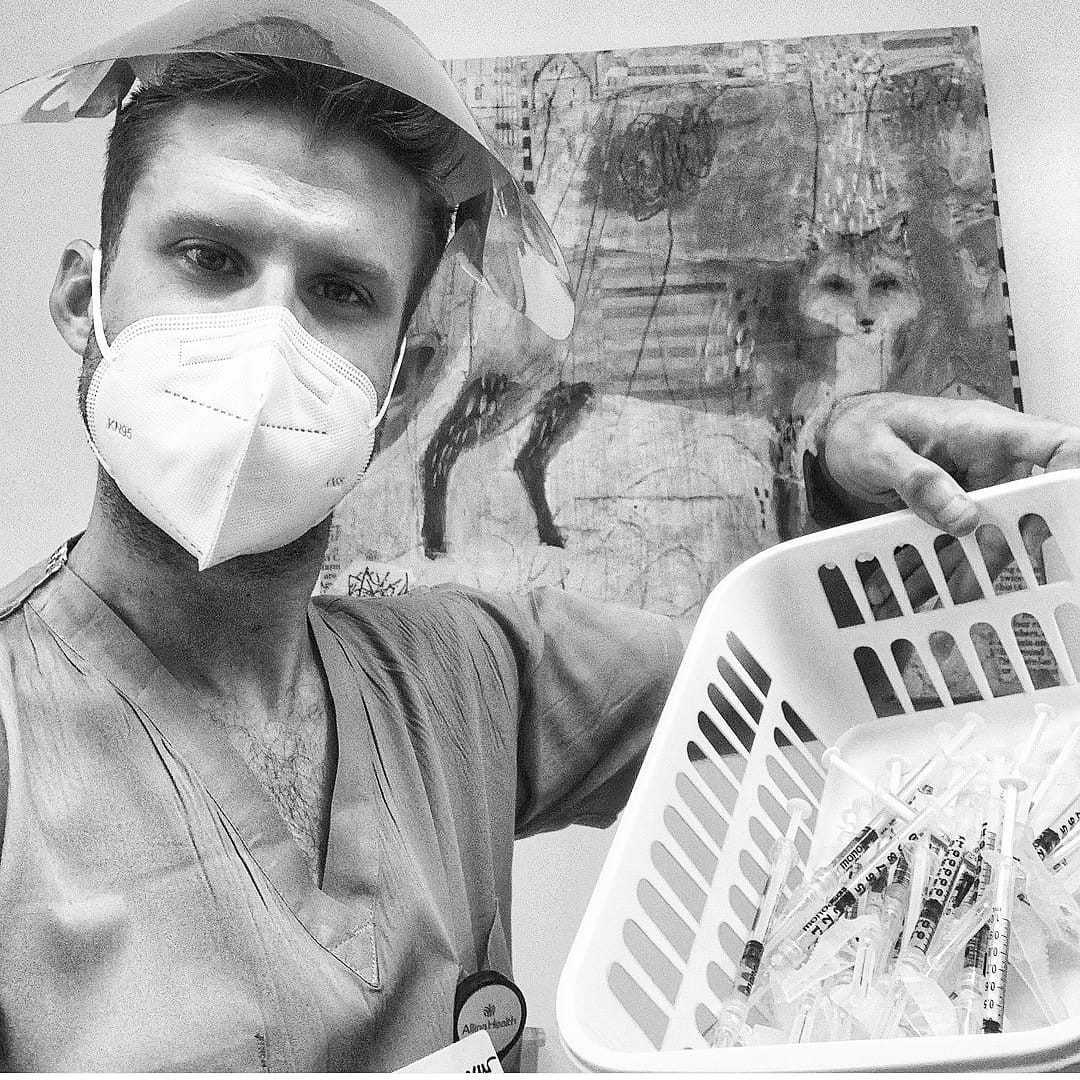 Photo courtesy of Dr. Justin Cohenour

"But... In that little vaccine clinic exam room. All I see is joy. I don't see the faceless internet trolls and bots. I see a 50 year old crying with hope for the future as she gets the shot on her birthday. A 17 year old excited for a normal senior year. A grandma hoping she can now see her kids and meet her new grandson.

I feel like I'm a part of something so massive. It's like when we see pics of the nation coming together in WWII to churn out planes, cars, etc. the collective work for a greater goal. It feels like that. I feel the energy of my grandparents, that call to service.

I haven't felt joy like that in a long time and I'm so grateful for every person who comes to get vaccinated. And I am hoping for better days ahead."