Jenny Knudsen, Home Health RN Case Manager, and her husband Jeff Knudsen, Director of Data Analytics & Evaluation, at home with their first grade son.

"Hospitals are overwhelmed. They are sending patients home as soon as it seems feasible in order to accommodate the projected influx of COVID-19 positive patients or others who are suspected of having COVID-19. These patients are discharged home with a referral for Home Care. This is where my role begins."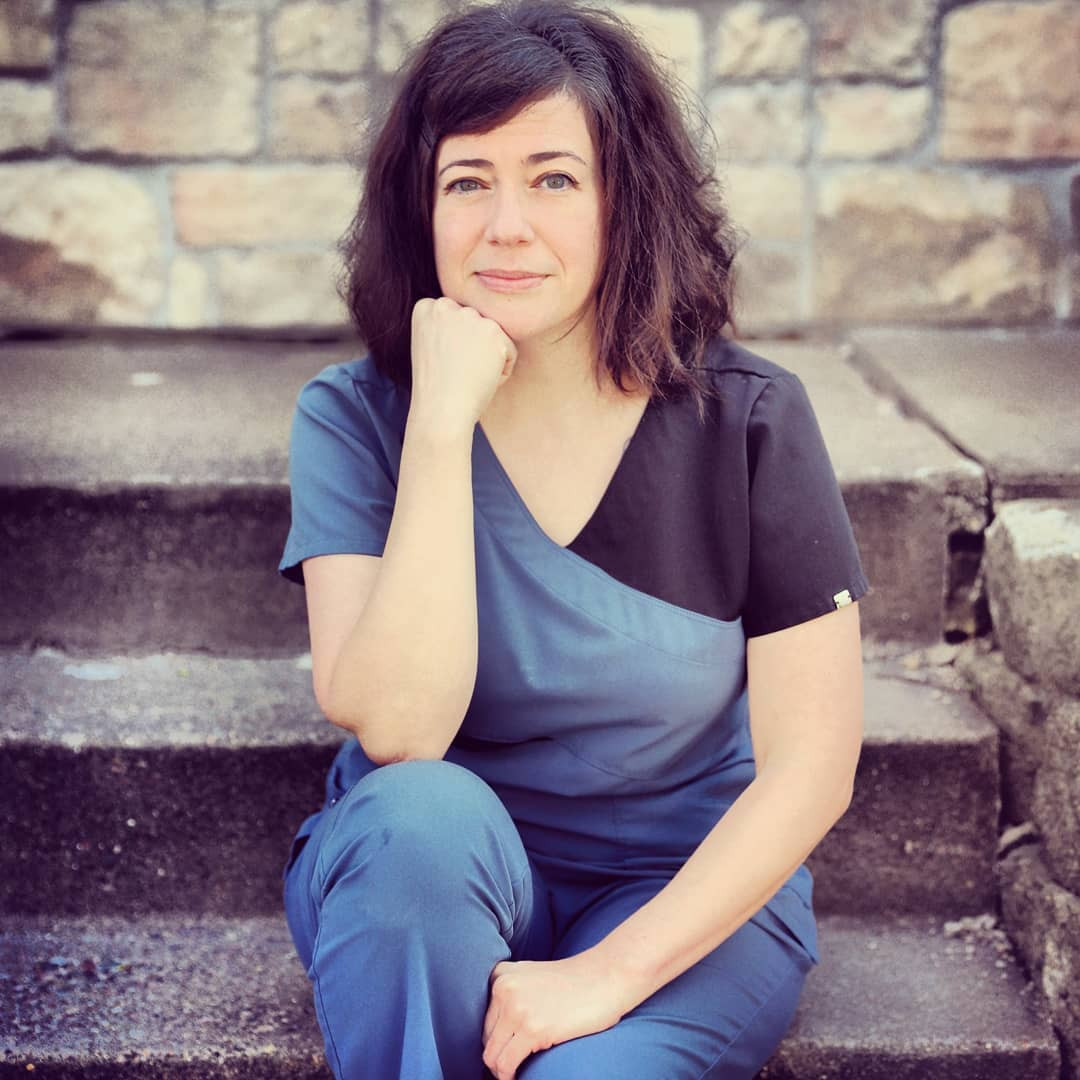 "I enter into someone else's intimate/private life with a warm smile that elicits trust and I am an engaging, safe, and knowledgeable guide for them. I monitor and care for their wounds, I monitor how they are managing their congestive heart failure, how they are recovering (or not) from their recent pneumonia, and mostly I monitor how safely they are able to live after a surgery and/or with a chronic illness in their own home. I take my evaluation/assessment of what they know about their medical needs and educate them in hopes of preventing rehospitalizations.

Due to the pandemic; for many of them I am the only visitor they are allowed these days. They are lonely and they don't want me to leave. I eventually need to end a visit and more importantly I eventually need to get their caregivers and/or them ready to take care of themselves independently so that they can be discharged from home care services but they usually don't feel ready."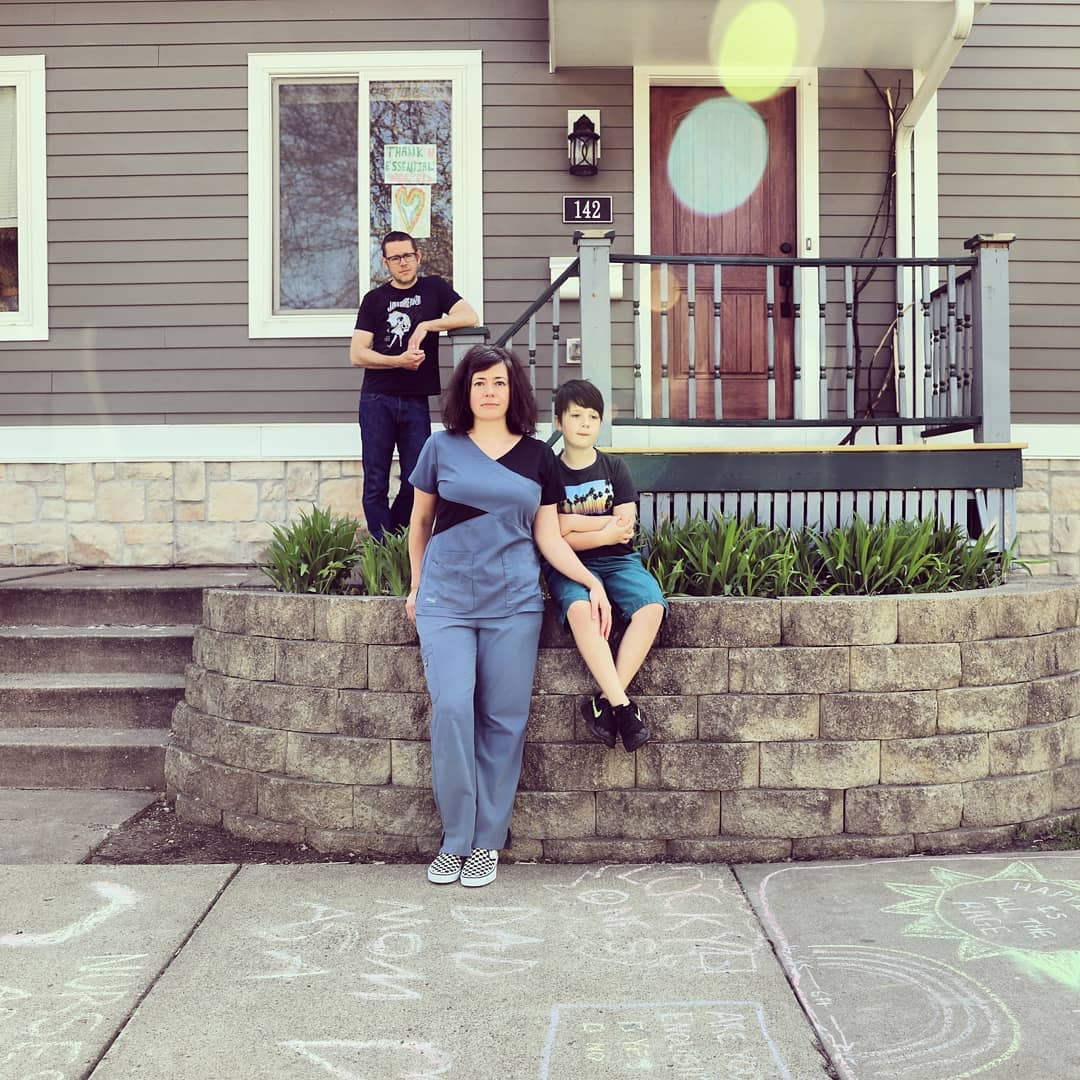 "And now that feeling is even stronger. They are worried that they were not feeling well enough to be discharged from the hospital, their primary MD and/or specialists are only doing telephone visits right now, and they are scared to go to an urgent care or the emergency room due to the risk of becoming infected. What if their condition or illness worsens when I stop visiting them? 

They do not want to lose me because I feel like a lifeline to them - the only connection they have to the medical system that feels like a safe option. This burdens my soul.

I want to give them this safe connection but Medicare will not reimburse my employer if a patient no longer has a defined skilled nursing need. I know that I've done a great job preparing them to take care of themselves, but I also know they now feel a little less protected, a little more vulnerable, and with the current times, a lot more isolated and lonely again."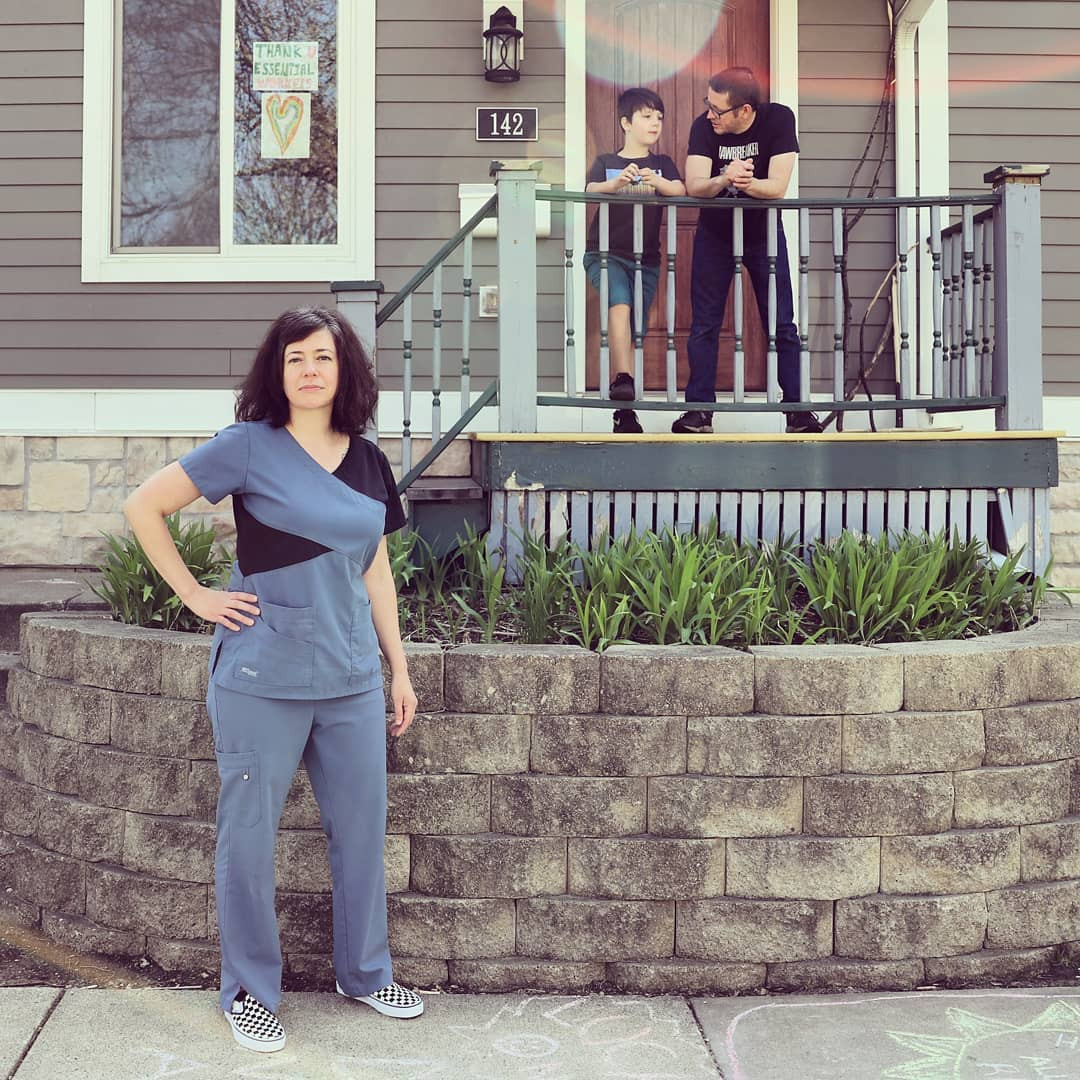 "I wish people knew how difficult this is for me. I cannot disconnect from the feelings that my patients feel. If I did I think it would be time to change careers. But in the meantime; it leaves me drained which leaves my family with a lot less of what they so badly need right now... time with and support from their mother and wife.

My biggest fear is that my commitment to helping others might inadvertently harm my family. Could I have forgotten to sanitize my lap top, my phone, my pen, my medical tools before bringing them back into my home? Did I remember to not touch/move my hair out of my eyes? Can I get out of my scrubs and work shoes and showered before my son tries to hug me when I get home from work? Is this dinky surgical mask and face shield that's falling apart really protecting me?"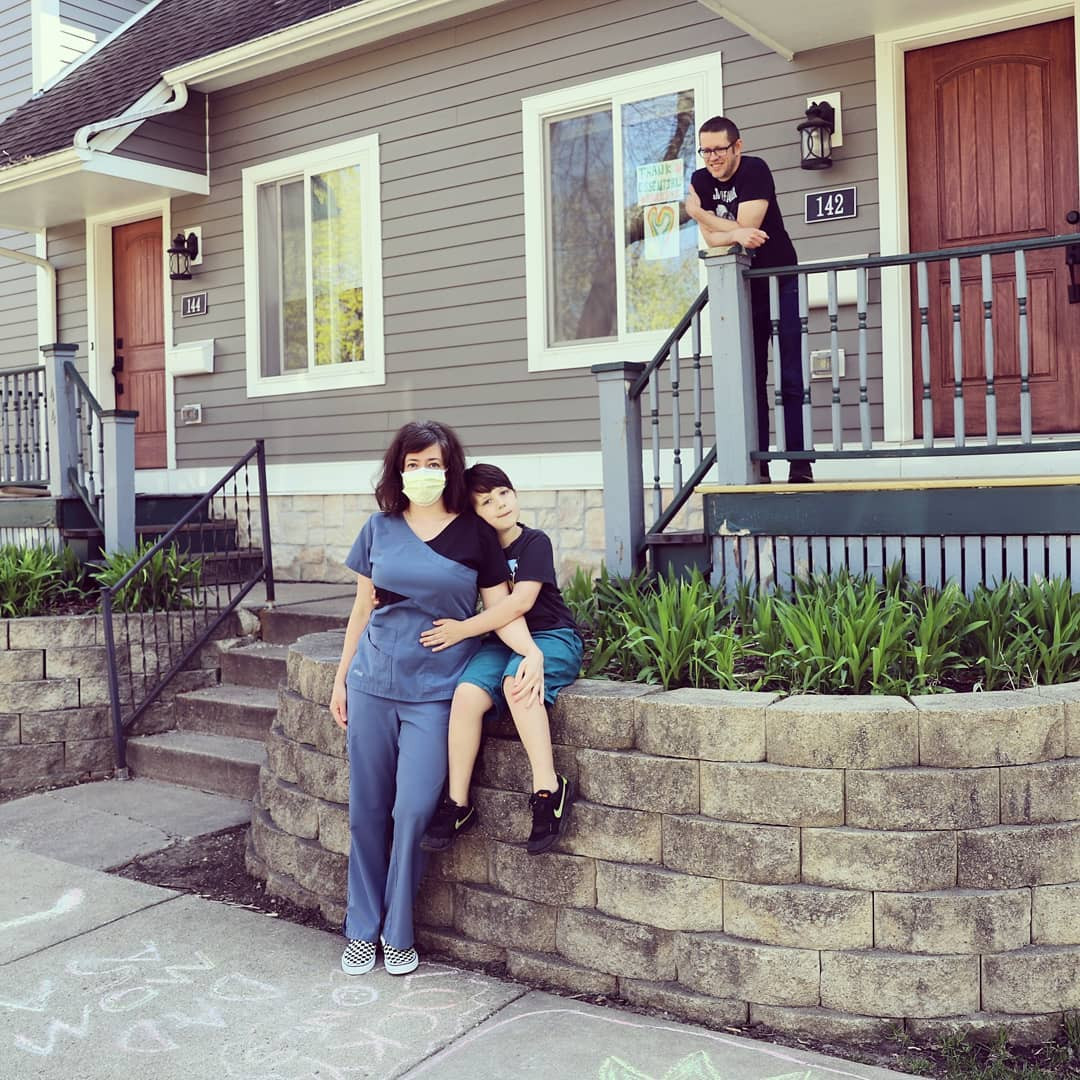 "Not only am I constantly worried that I have somehow made a mistake in my efforts to break the chain of infection of this baneful virus but I am also worried that I am failing to be present with my family because I cannot partake in social distancing or helping my son with distance learning and when I am home I am truly exhausted; both physically and emotionally."