Marieka Heinlen, Illustrator, at home with her husband Patrick Swanson and their children Levi and Nora. Marieka tells us,

"I am a children's book illustrator. The books have been steady work. The release of 'Screen-time is Not Forever', was delayed by a year after it was apparent we'd be even more dependent on our screens than ever. But people know we need to be conscious of tech breaks, especially kids. So that's coming out now that we've adjusted to a new normal."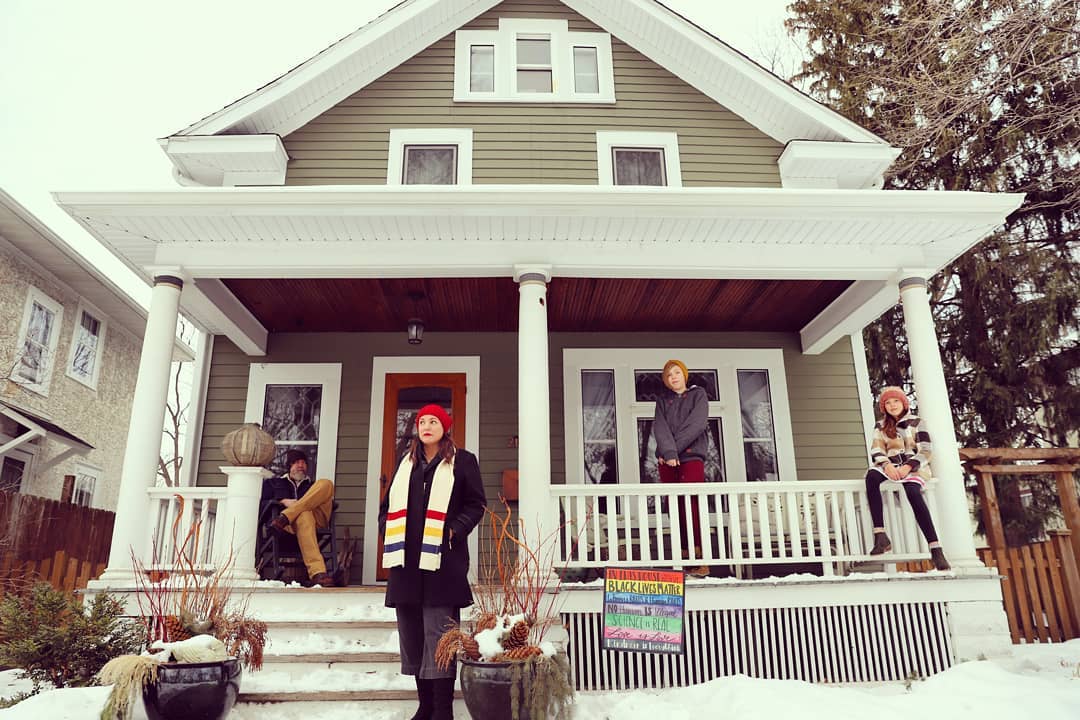 "Like many parents, we're just trying to keep our family functional. We corral them for online school and our own workdays end up being a bit disjointed. The kids have recently taken more responsibility for their time-management, which is a relief. I'm proud of them."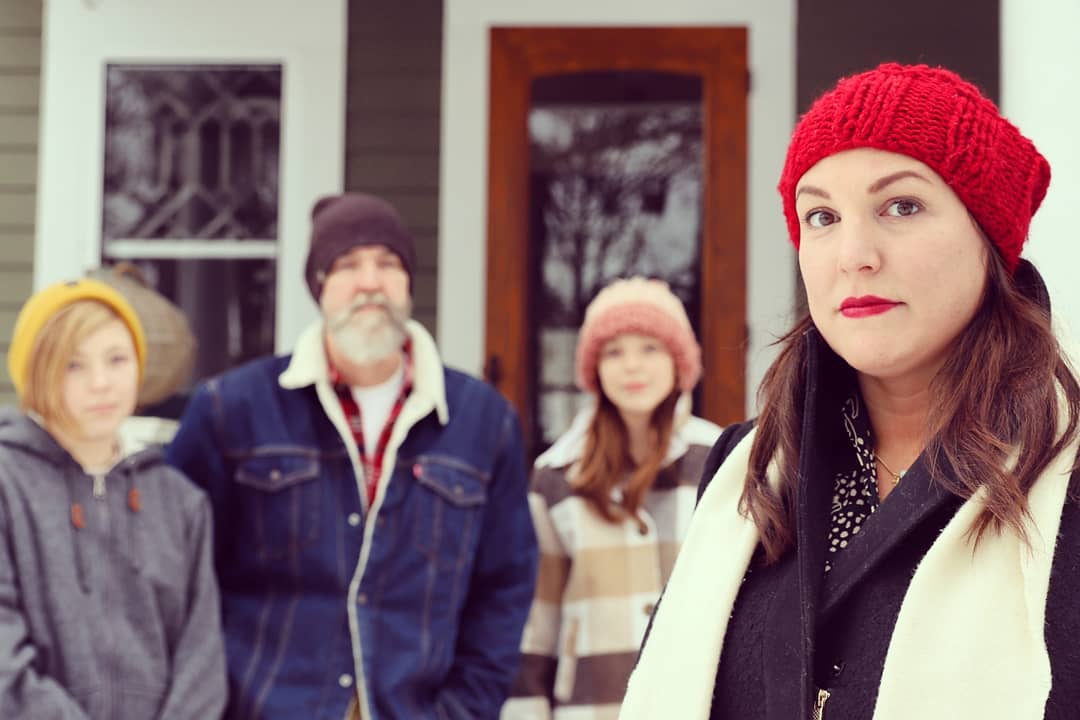 "It's taken me a long time to grow up, I'm still working on it. My imagination was usually the winner over the world of complex adult problems. I held onto it for so long though, it became an asset. But also came adulthood, with complex problems that had to be faced. Who was I? An optimist? A pessimist? A leader? A follower? A giving person [friend, daughter, wife, mother] or a selfish one? A hero or a coward?

All. All of those things. When I look at our country, maybe our outer conflict mirrors our inner one. It's hard to balance each other's well-being with our own well-being. We want people to be treated equally but we are not born into equality. How do we reconcile that? We want love but we have a hard time loving sometimes. We seek peace but it means addressing conflict. We only make progress if we own who we are and our impact on others. We don't have a roadmap for the future.

I try to focus on what we do have... which is a collective primal thrust to grow despite not always wanting to, integrating obstacles and conflicts along the way. Our potential thrives when we imagine something wholly original for ourselves and do our best to achieve it, working with others along the way."