Dr. Jason Wirtz, Infectious Disease Specialist, at home with his wife Taunya Wirtz, Registered Nurse, their two children and their dog Poppy.

"I miss my AIDS patients. I feel like I abandoned them when Covid hit. While I can dress less formally for work now, it's replaced with a constant worry of infecting others due to my ongoing exposure."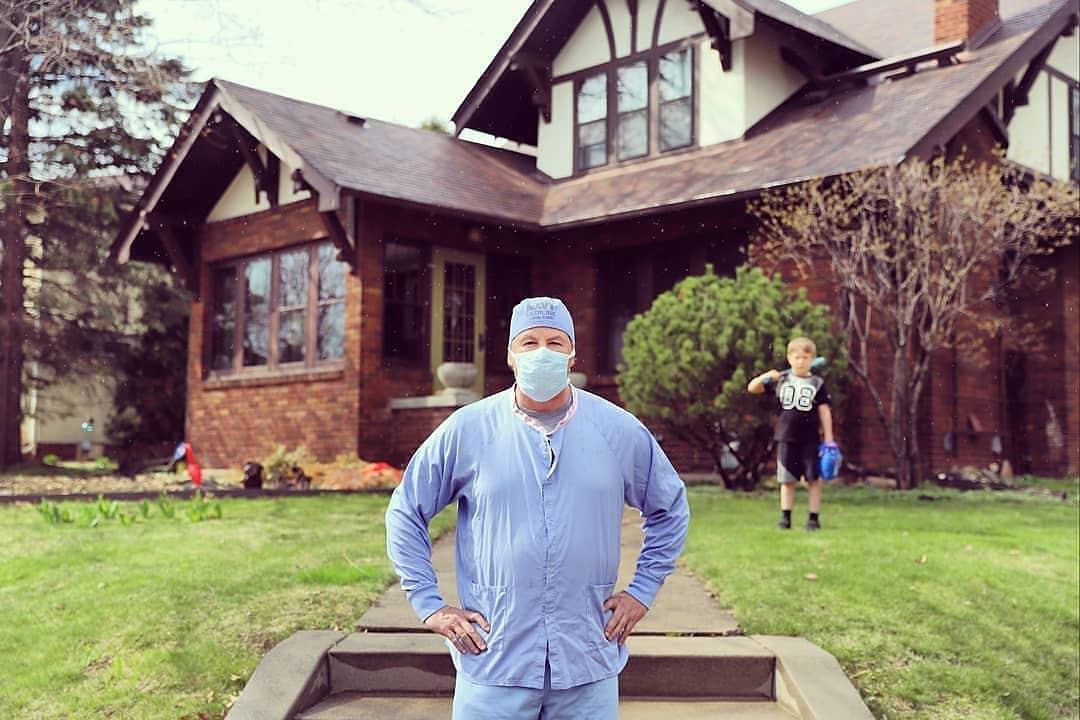 "I hope that from this time comes a better understanding by the public of how hard everyone at a hospital works... how hard the orderlies and food servers work. Like John Roberts said when you meet a janitor, food worker, phlebotomist or whomever, learn their name and address them by their name. It's the only good thing I've ever heard a Republican say."