Dr. Sarah Schmitz Burns, Physician OB/GYN, at home with her husband, Scott Burns, CEO and co-Founder, their three children and dog Willa.
"My biggest job satisfier as an OB/GYN is the relationship and bond I develop with my patients over months and years. COVID19 has introduced disconnection, inadequacy and loneliness to my work."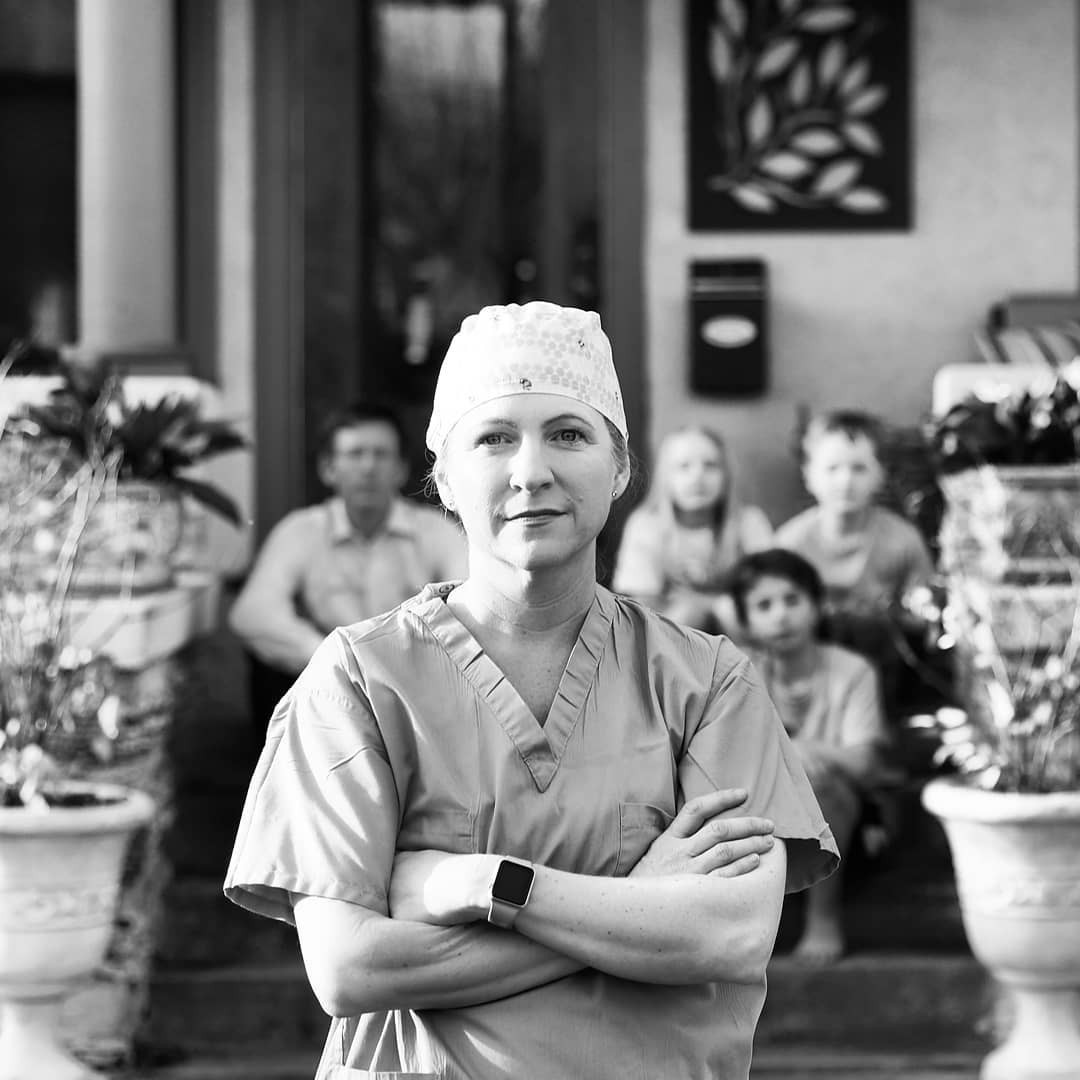 "Over the last couple of months I have often felt like an intern in training again. Everything is new and changes every day. I don't know what to touch first and when to wash my hands again, or what PPE to wear or reuse. 
I lose sleep over how to keep my family safe and my children thriving. I wonder when it will end."