Angie Haigh, RN & Hospice Worker, and her husband, Brian Goranson, High School Principal, at home with their three sons.
"My daily pandemic rollercoaster of feelings includes grief, anxiety, fortitude, gratitude, moxie, outrage, inspiration, wallowing and nihilism."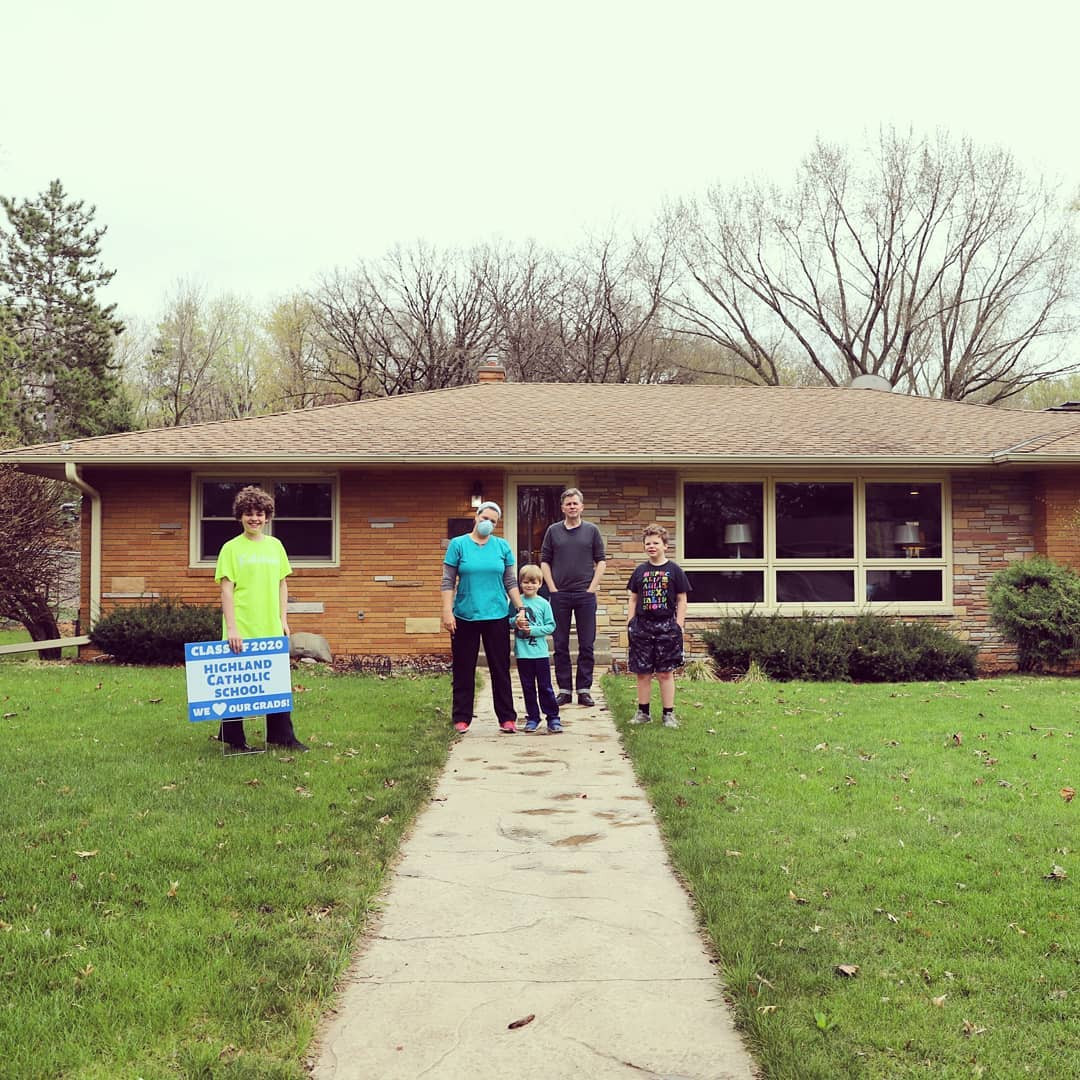 "I remind myself that I am strong and I am smart. I find small moments of peace. I know there are people that are supporting and lifting health care workers and I allow that buoyancy to carry me."