Paul Peterson, School Psychologist, at home with his wife Emily Peterson, Charter School Administrator, and their two children Henry and Ryan. Paul tells me
"As a School Psychologist, my job is to support students, teachers (staff), and families (caregivers) with education. The effect of The Pandemic is impossible to quantify. It's so overwhelming it's become simple because (my goal now is to) just help those that need help."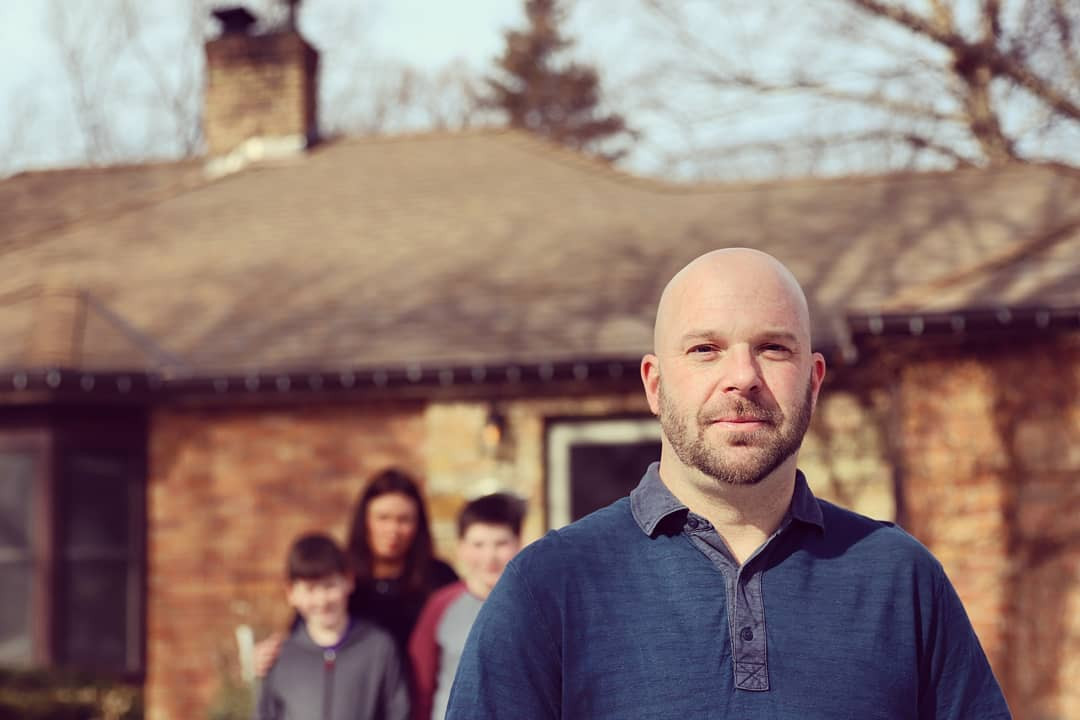 "I work primarily with students on IEPs or with staff working on interventions to support students. The Pandemic has affected me because I see student struggling with social/emotional needs as well as mental health concerns. Moreover, learning concerns did not disappear so those kiddos still need support.

I work adjacent to North Minneapolis and the community was deeply effected by the murder of George Floyd. As an educated white male from a middle class upbringing, I will never 'get it,' but my racial equity journey is daily, honest, and a continuous process that I lean into at work. I am proud of my Middle School for embracing this journey as a school community."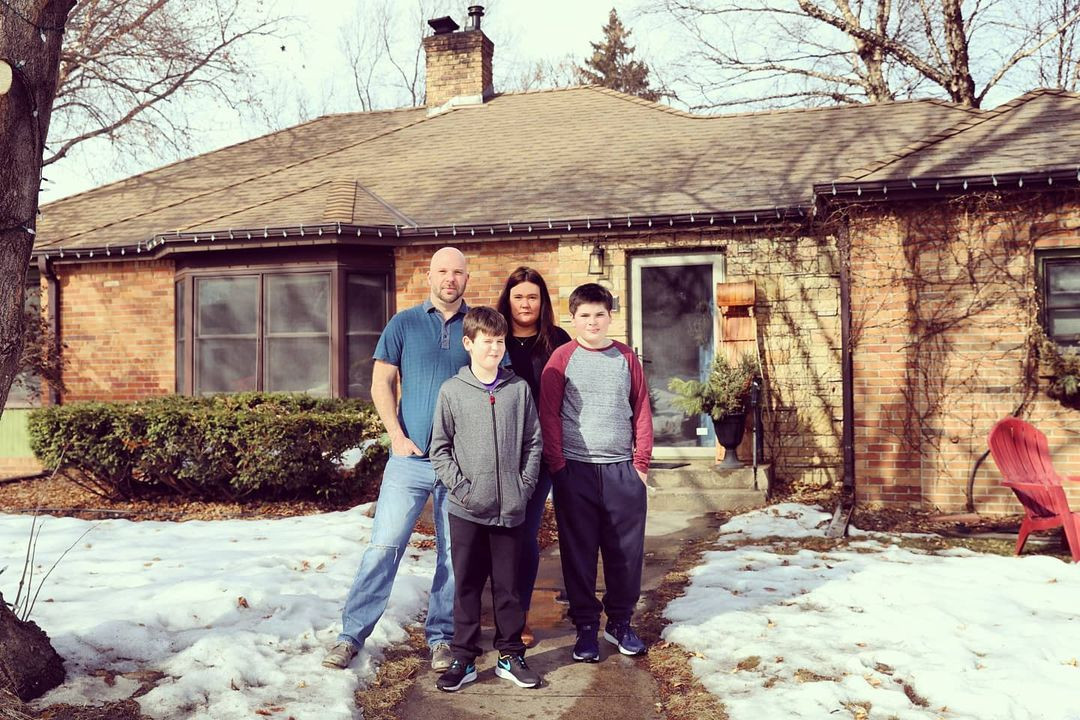 "In the short term, I am worried about the upcoming trial for the former police officers involved in the George Flood murder. The trial will reopen the wounds of last spring/ summer and will impact my students, my families, and my school.

2020 may have been America's 'best' year in decades: One could argue that the response to the Floyd murder did more for Civil Rights in an open, honest, and real way than the last 40 years of political discourse and legislation. That combined with clear exposure to wealth inequality via the pandemic, the response to the Floyd murder ripped of the PC bandaid of our nation's political conversation. And I think America's youth are finally confident enough to be heard."