Ada Zepeda, Waitstaff at a senior living facility, at home with her only child.
(Ed note: Ada wants the reader to know she is working hard on her English)

 "I serve food to people, charge for their meals, sometimes I carry their food and I listen to their thoughts. I also work with the fear of not knowing what will happen tomorrow. And with the murder of George Floyd it is worse... horrible. I feel insecurity, and above all, I realize the injustices that happen and that there is no equality. I am worried when this is going to end. But, I worry most about the little conscience or understanding that we human beings have."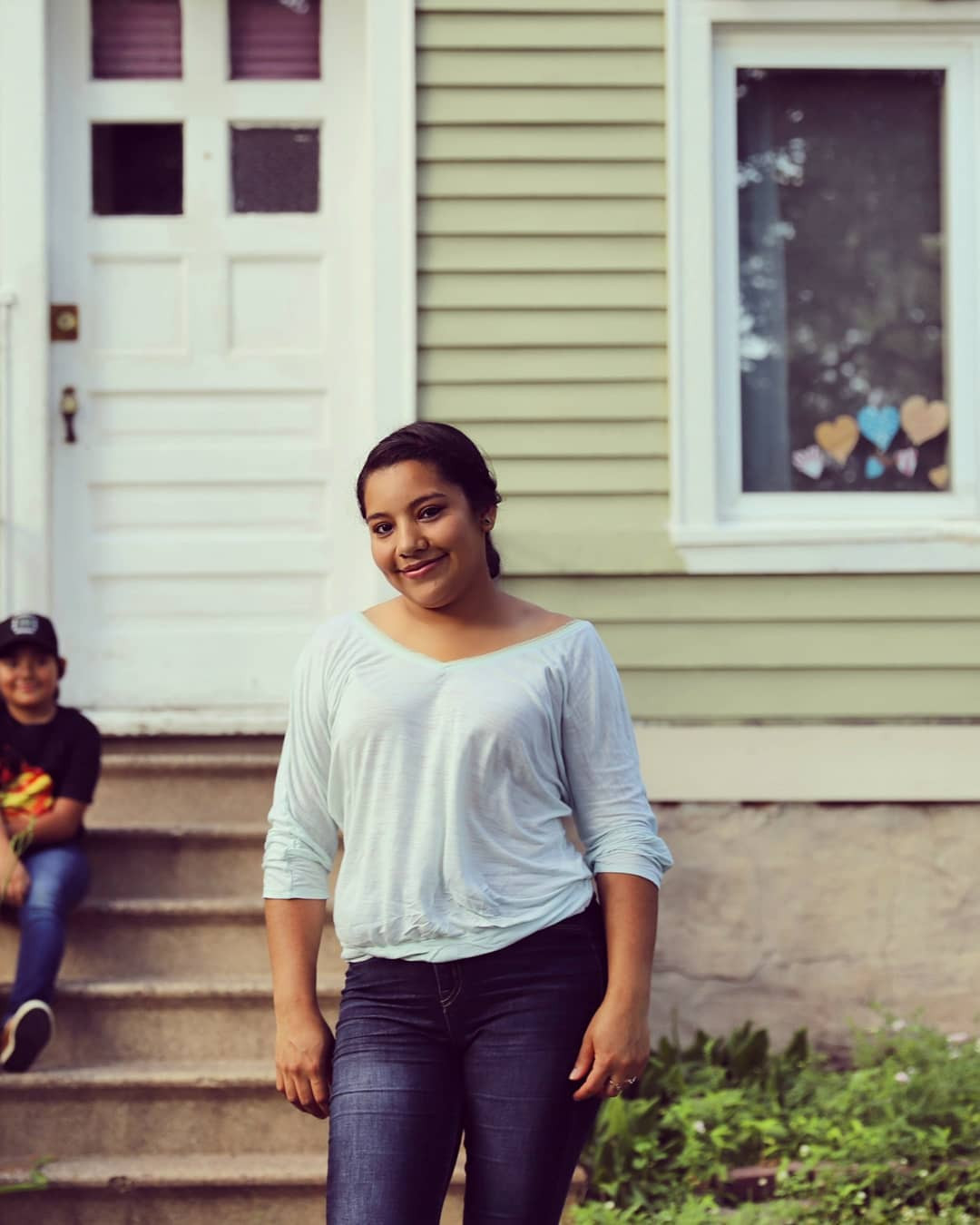 "Right now we need peace and justice. And people with noble hearts..."

(Is there anything else you want to share?)
"Of course! For in God we are all equal. We must give and show love, compassion and generosity. And above all equality."